SXSW & Holiday
I've been away for the last week (snowboarding – yay!) and I'm headed to SXSW for the first time tomorrow so the next screencast will is due out around the 24th March.
I'm also away in May, so they'll be a quiet period that month, but otherwise I'm aiming to keep to the regular 3-4 posts a month. So keep subscribed for the latest.
Sorry it's been a bit quiet for this month, but I do have the next set of screencasts lined up for when I'm back.
Server Issues
If you're a regular visitor of this site, then you'll know my server suffers from the blues fairly regularly each week.
I'm doing my best to get this back in shape, and an old friend has lifted the bonnet of the server and is tinkering away. There's been a couple of short term fixes, but there's a few config changes I hope will completely kill the server issues you may have been seeing lately.
Redesign
Finally, quietly in the background, I've been creating the new WordPress them that Chris Mahon has been designed for me. It's very close to complete, and if everything goes to plan, the new design should be in full use in April.
In addition, I'm going to be adding the ability to edit comments, as one common issue I see is code being posted, but then the characters aren't escaped properly – so hopefully this will make posting comments easier.
As a little preview – though unfinished (there's a few bits here and there that need sorting) – here's the old site compared with the new site:
Homepage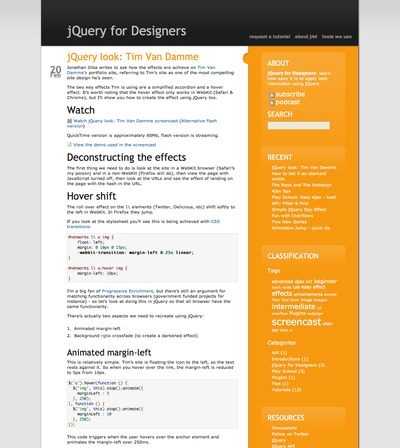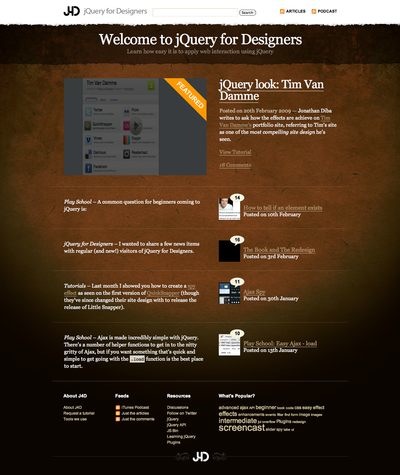 Article Page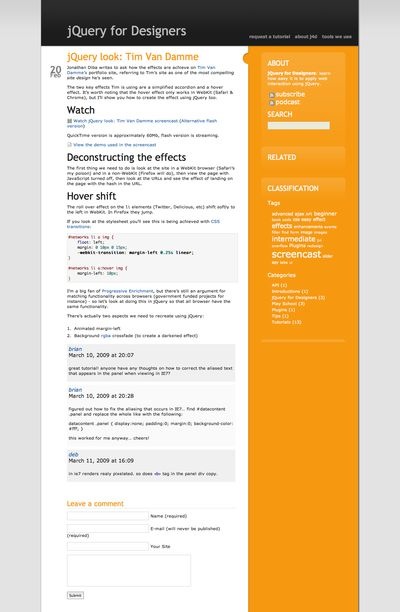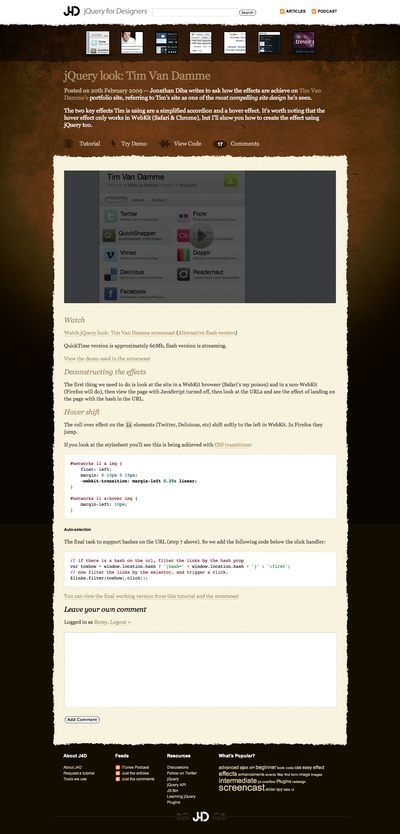 You should follow me on Twitter here I tweet about jQuery amongst the usual tweet-splurges!